Coors Light Maxim Girl Search Part 2
What do we look for in the ultimate Coors Light Maxim Girl?
Coors Light is looking for girls that are over the age of 21 and are attractive. They must have a fun and outgoing personality and have the girl next door sexy look.

One thing that I really enjoyed when doing these coors light maxim promotions was posing the girls. It was fun to see how much they enjoyed being in front of the camera. I took thousands of photos and the girls had the time of their life being the center of attention.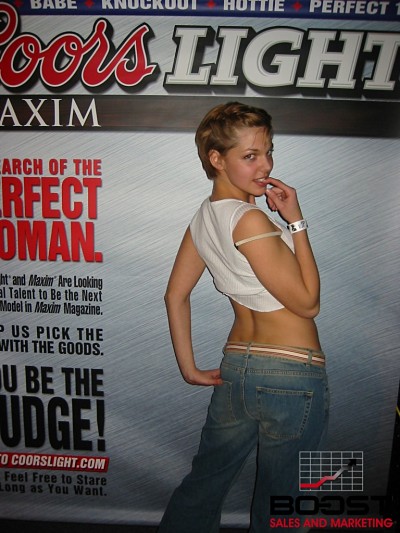 Girls from all over New York showed up to get the chance to pose for Maxim Magazine. I never really knew how many girls wanted to be in the Maxim. I spoke to a lot of the girls before I took their picture and they told me that they wanted to get in the magazine because they think they look just as good as the other girls that are on the cover.
These girls felt sexy when they were getting their photos taken and wanted to take more pictures.
I had to make sure that I took pictures of every girl and therefore I could not spend too much time on one girl.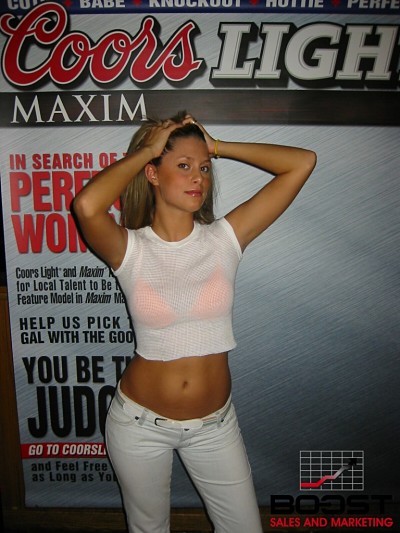 The majority of girls that showed up had amazing bodies and were around 21 and 22 years of age. They also did not care about taking sexy pictures in front of a large crowd of guys. The guys definitely enjoyed having the opportunity to see a bunch of sexy girls that they knew or did not know take seductive pictures.






If a girl is going to be on the cover of Maxim Magazine and represent Coors light, she better look darn good. I met hundreds of girls that had the potential of being on the cover of maxim magazine. They were amateurs in front of the camera but they did a good job of following my instructions. I had a couple of girls that wanted to take off a little too much for a bar atmosphere. They got a little carried away with the directions I was giving them.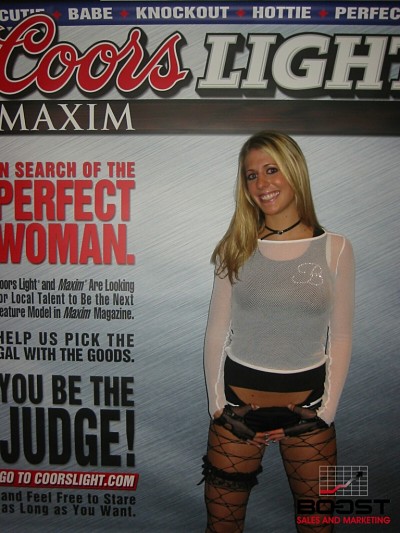 She had beautiful eyes and a great smile. I would love to see her in Maxim Magazine. She was from New Rochelle and a college student.




What a great body...I hired her to do promotions for Coors light. She had a great personality and loved promoting the various beers for Manhattan Beer Distributors and Coors light.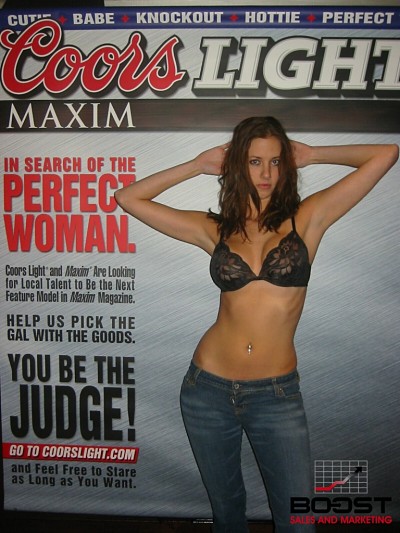 This girl followed me to over 4 promotions because she really wanted to become the Coors Light Maxim Girl.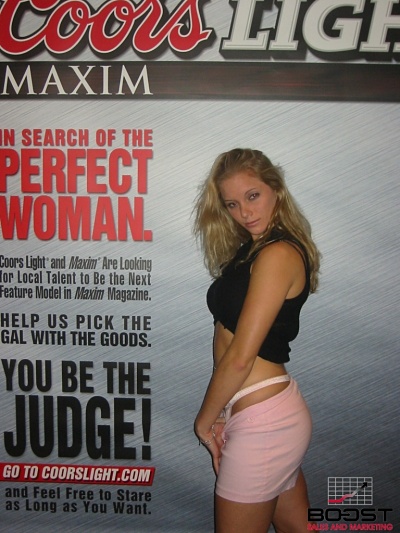 She has a very nice stomach and looks great in front of the camera.






Click on any page number to view the other girls that took pictures to be the next Coors Light Maxim Girl.


Click here to Become a Coors Light Maxim Model!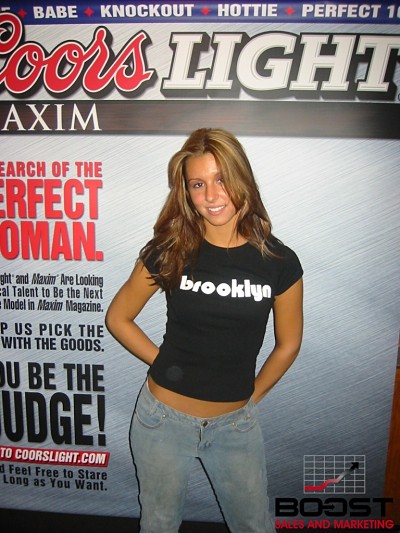 Return from Coors Light Maxim Girl to Promotional Models