Become a Beverage Model and Appear in Major Magazines and on Billboards
Modeling in the beverage industry is a very lucrative career for any aspiring model. Beverage Models get to travel to exotic locations and appear in some of the most glamorous modeling campaigns.
Beverage Models appear in all major male magazines, TV ads, posters, commercials and make thousands of dollars.
Most of the models that you see in major beverage campaigns are signed with major modeling agencies.
One of the best ways to launch your modeling career is by becoming a beverage model especially if you don't meet the height requirements to become a runway/fashion model.
Plus beverage models have so much more fun and make a lot of money.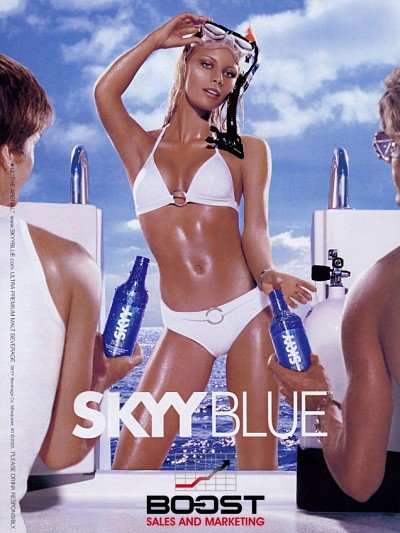 The majority of Alcohol Beverage Companies market their beverages to young male adults and they have been using attractive female models to grab their attention and entertain them.
Everyone knows that sex sells, but the main reason to use a sexy glamour model in an advertising campaign is to grab peoples attention and build brand awareness.
Guys are attracted to curvy girls, which is the main reason beverage companies love to hire glamour models that guys constantly fantasize about.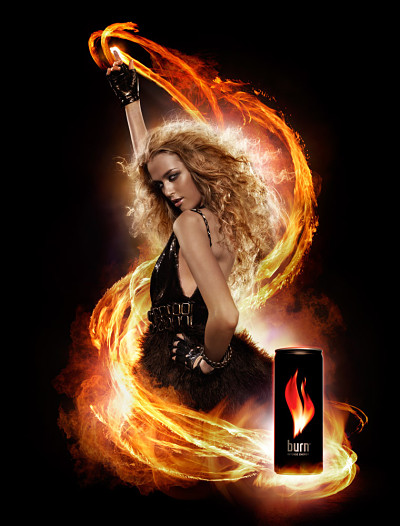 Energy Drink companies are following in the footsteps of these alcohol companies and using attractive female models to communicate their brands message and lifestyle.
It's scientifically proven that all men love sexy women, cars and sports...
And companies know that in order to get a guy to like their brand, they have to associate their brand with the things guys love.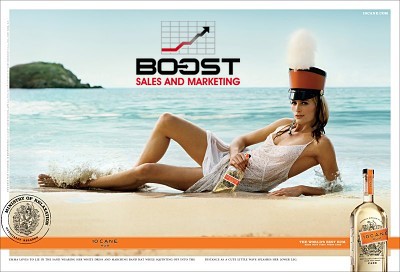 Modeling for a beverage campaign requires a brand to project an image of sexy, fun and a lifestyle that most guys dream about.
The image the female model is trying to get across to consumers is seductive and mostly erotic. They are using their assets to stimulate consumers minds and causing them to pay attention and like the brand.





As you can see, each ad campaign is using a sexy model to enhance the image of their brands. Models are considered an extension of the brand and allows their viewer to experience the brand in a unique way. Every model is showing just enough skin to tease their viewers imagination.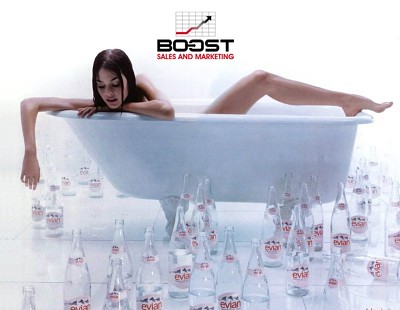 Evian Water is trying to project the image of pure. There is nothing more pure than a sexy model in a bathtub with empty evian bottles everywhere. All these photos shoots are creative and geared to deliver a message that sticks on the viewers mind.
Beverage campaigns using these techniques to make you want to be apart of the brands lifestyle. They want you to resonate with their brand.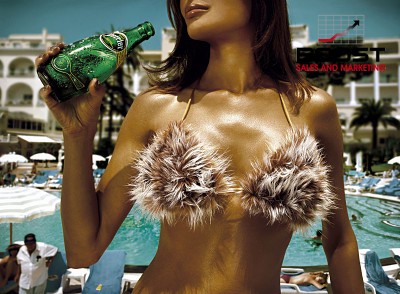 Perrier is an upscale water just like evian and must project the image of an upscale lifestyle.
If you like to act, take pictures and use your body to grab attention, then you need to become a beverage model.
Like I said earlier, it is easier to break into modeling working for a beverage brand than it is in the fashion industry.
Both industries are geared to selling product, but beverages don't put height and weight restrictions on who can promote their brands.


Learn How To Become a Beverage Model