Beer Distributors will Boost your Beverage Sales and Distribution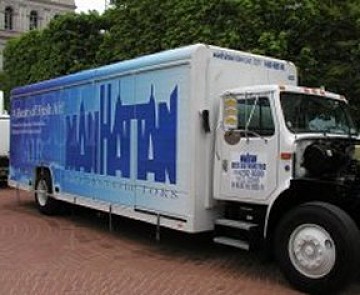 What Do Beer Distributors Do?
Beer Distributors are known for their excellent service, account execution and quality products they deliver to their retail accounts. They are looked upon as beverage experts because they only focus on selling beverage products.
If you have a new beverage then your main focus needs to be on distributing your product to retail accounts using a distributor that has the tools and know how to get it done.
There are many ways to get your new beverage in retailers cooler and on their shelf, but you need the right distributor to make it a success.
When I say make it a success, I mean you need a distributor that will properly merchandise your product and execute your sales and marketing plan.
Just getting your beverage in the store does not mean it is going to sell.
Beer Distributors will purchase beverages from a beverage manufacturer and then sell, market and distribute the beverages to all their retail accounts.
A Beer Distributors majority revenues come from distributing beer but they will also distribute other non-alcohol products to increase their product offerings and their profit margin.
Most non-alcohol beverages have a higher margin such as functional beverage and beer distributors want to be seen as an overall beverage distributor.
If a beer distributor can make money selling a high turnover product such as Monster Energy Drink, then they will distribute a non-alcohol beverage.





---
---



Beer Distributors Are the Best Distributors for Your Beverage
Beer Distributors are the best distributors for your new beverage because they have the man power and the capability to gain distribution quickly throughout their territory.
Beer Distributors offer a wide portfolio of beverage brands and frequently visit their accounts on a weekly basis.
Retailers rely on beer distributors for sound advice about their beverage category.
Beer Wholesalers merchandise and maintain their retail accounts by ordering and delivering quality products in a timely and efficient manner.
Beer Distributor salesreps are constantly visiting their accounts, working with the managers and are focused on growing the retailers entire beverage business.
Selling beverages is a relationship business and you need a distributor that has a great relationship with their accounts.
There are some distributors that some retailers will not buy from, so you need to do your research before you sign an exclusive contract with a distributor that might have a bad reputation in their territory.


What are Beer Distributors Looking For in a New Beverage?
Beer Distributors like all beverage distributors are looking for innovative beverages that retail buyers and consumers demand.
They want a beverage that will fill an unmet need, has high velocity and add a profitable margin to their bottom line.
Beer Distributors and Wholesalers also want a beverage manufacturer that will support their product sales.
• They are also looking for beverages that fill a void in their portfolio. If they only sell beer and know that the functional beverage category is taking off, they will entertain a functional beverage manufacturer that contacts them with a hot new beverage.
• The new beverage that they purchase must also be relevant to their market.
• Beverage suppliers need to have a great sales and marketing plan if they want a beer distributor to distribute their beverage.


How to Sell Your New Beverage to a Beer Distributor
There are multiple ways of getting your product in front of a beer distributor.
You can showcase your product at a tradeshow that beer distributors attend such as NACS and The Bar and Nightclub Show.
You also need to develop a sales presentation that outlines why your product is the perfect product to add to their portfolio.


Persuading A Beer Distributor To Distribute Your Product
You need to convince the beer distributor that your new beverage will add profit to their bottom line.
Your beverage must be new to the category and fills a void in the market.
Just having a new energy drink with a unique name is not going to gain the attention of any beverage distributor.
A new beverage such as an anti-hangover or Viagra type of beverage will gain a distributors attention, but it's also the marketing plan you have developed that will get them to purchase your new beverage.
If you have a beverage that consumers are begging for and you can prove it, then a beverage distributor will want to have a conversation with you.





---
---



How to Support a Beer Distributor
During the evaluation stage of your product, a beer distributor will want to know how you are going to support the sales of your product.
You need to develop a strategy that will show them how you are going to get the product into their existing accounts and how you will target new accounts.
They want to know that you will provide them with salesreps to sell in your new product or ride along with their salesreps.
You also need to show them that you have a great marketing plan that is going to drive pre-sold traffic to their retail accounts.
It's easy selling a product into a retail account, the real test is getting consumers to purchase the product at an acceptable velocity.
You need consumers purchasing your new beverage over and over if you want to make money and stay in the retailers account.
You will also have to demonstrate how you plan to support their retail accounts.
You can use various promotional strategies to drive traffic to a retail account and get them to purchase your product.
If the distributors sales-rep is able to show a retail buyer the support you are offering to promote your new beverage, it will make their job a lot easier selling your new beverage to their retail accounts.




---
---



How to Motivate a Beer Distributor to Sell Your New Beverage
When you are selling your new beverage to a Beer Distributor or any Beverage distributor, the success of your product really depends on their sales people selling it to their retail accounts and executing your marketing plan.
Beer Distributors are extremely busy and have a large portfolio of products to manage. They not only have to sell and maintain the products in their accounts but they have to execute all the marketing programs that are given to them by hundreds of beverage suppliers.
If you do not offer the proper support to help grow a beer distributors sales reps business, then don't expect for them to promote your new beverage to their retail accounts.
You need to offer them the best sales and marketing support to sell your new beverage. Not only that, beer distributors reps are motivated to make money.
"Show Them The Money" and they will continue to push your beverage.
If you offer them an extra commission per case they sell into their accounts, they will be motivated to get your product into all of their accounts.
It's extremely important for any new beverage to get on the retailers shelves as fast as possible.
New products are trialed by consumers within the first 13 weeks of being launched.
The large bottlers and beer manufacturers make new product launches their top priority because they understand the sense of urgency a new brand needs to be successful in the market.
In order to optimize your tradespend and promotional activity, you need to gain points of distribution quickly.


Contact me if you would like to sell your beverage to a beer distributor.


Top 10 Beer Distributors and Wholesalers

1. REYES BEVERAGE GROUP (RBG)
2. SILVER EAGLE DISTRIBUTORS, L.P.
3. GOLDRING HOLDINGS
4. BEN E. KEITH BEVERAGES
5. MANHATTAN BEER DISTRIBUTORS LLC
6. TOPA EQUITIES LTD. INC.
7. ANDREWS DISTRIBUTING COS.
8. GOLD COAST BEVERAGE DISTRIBUTORS, INC.
9. J.J. TAYLOR COS. INC.
10. L. KNIFE & SON COS.








Return from Beer Distributors Page to Home Page