Beer Girls Get Paid to Party and Boost Beer Sales - Become a Beer Girl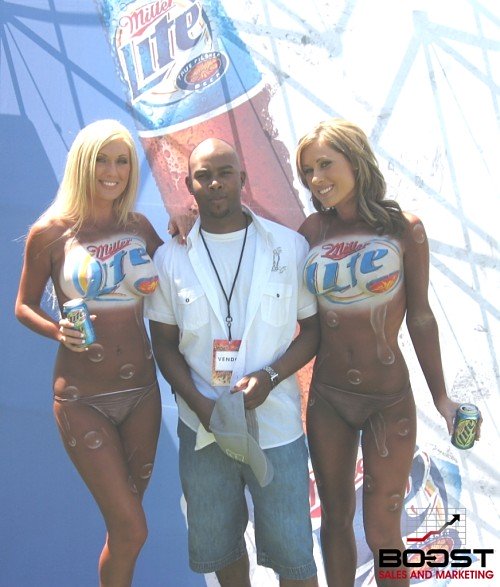 Beer Girls are attractive girls that are able to entertain and communicate the values of the beer they are promoting.
Beer Girls get paid a lot of money by beer companies to promote their brands at various events.
You can make $30 per hour on average promoting beer depending on where you live and your role.


What Do Beer Girls Do?
Beer companies understand how important it is to have their beers marketed to their consumers in a fun, sexy and entertaining way.
Guys want to be associated with a beer that is surrounded by sexy beer girls.

"Beer Girls Provide The Ultimate Beer Drinking Experience"

Beer Girls are trained to deliver the marketing message of the beer they are promoting. You may be sampling the beer at a bar, special event or sporting event, and you need to be able to get consumers to try the beer.
You not only sample the beer to consumers but you must educate them on the attributes of the beer in an entertaining way.


Beer Girl Jobs
Beer Companies are constantly hiring attractive models to deliver their brands message.
These companies must hire attractive beer girls to boost their beer sales..
They need girls that are able to gain a guys attention especially when he is watching a sporting event or in a bar hanging out with his friends.


Benefits Of Becoming A Beer Girl

Beer Girl Jobs are some of the best promotional jobs any aspiring model can have because you are working for a well recognized beer that your friends are drinking.
Can you imagine being paid to party with celebrities, athletes and a bunch of cool people at sporting events, vip parties concerts and night clubs?
Not only do you get paid to party, but you get sexy outfits to dress up in.

If you are looking for a cool job that allows you to act outrageous, flirt and be the center of attention, then you must become a beer girl.


Click on each photo below to learn more about each Beer Girl.


---
Domestic Beer Girls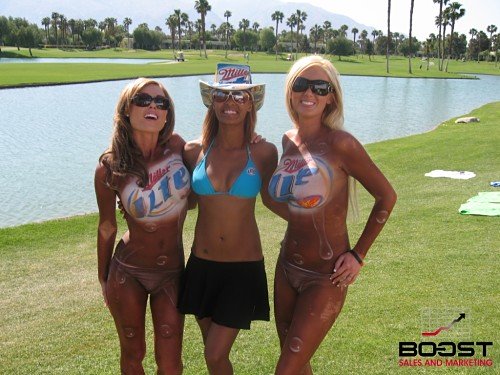 ---
Import Beer Girls
Click Here to Become a Beer Girl
Return from Beer Girls to Promotional Models