Body Painted Girls Get Paid to Gain Attention and Boost Sales

Body Painted Girls are getting paid a lot of money by beverage companies to paint their logos on their body.
Beverage companies are looking for unique and creative ways to grab their consumers attention, and the best way to grab a guys attention is by using sexy body painted models.
Body Painting is becoming one of the best marketing tools companies are using to burn their brands image into consumers heads.


Miller Lite Body Painted Girls with Paul Gage (CEO of BOOST)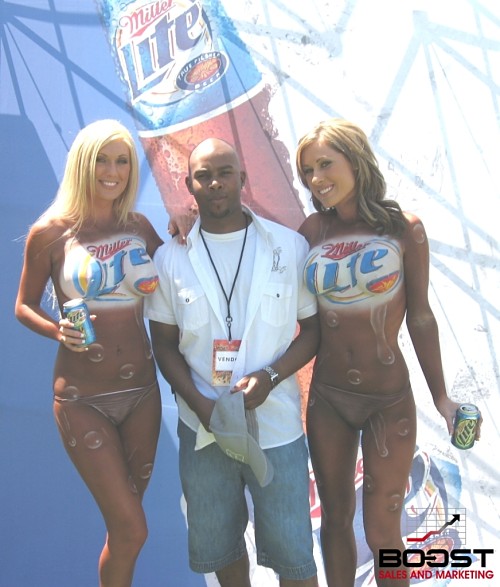 Can you imagine all the attention you would get if you had Bacardi or Miller Lite painted on your body?


Body Painted Bacardi Girls Promoting Bacardi Mojito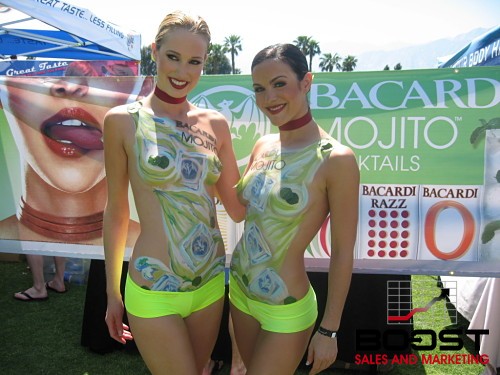 Body Painted Beverage Models Get So Much Attention

Body Painted Girls are confident in how their bodies look and love the feeling of having people drawn to them.
Most models feel completely comfortable as the body paint feels like a light weight clothing.
After a few moments of getting endless compliments, they forget that they are not wearing any clothes.
Not all body painted promotions will require you to be topless.
You can have your body painted while wearing bikini bottoms and a top.
You must be comfortable in your own skin before you consider having your body painted because you will get thousands of looks and photos taken, so you need to be ready.


Body Painted Bacardi Mojito Girls Are Having a Blast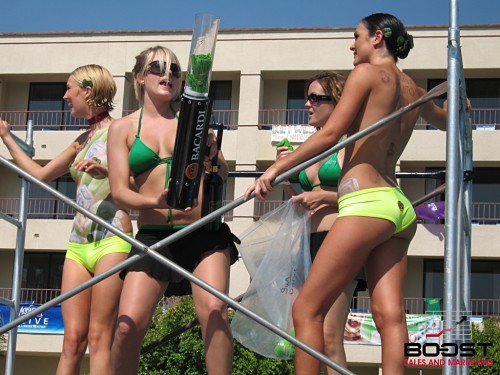 Body Painted Girls Get Paid To Look Sexy
Having your body painted by a major beverage company such as Miller lite or Bacardi can make you a lot of money.
You can make $300 or more walking around talking and entertaining guest at special events.
Beverage Promotional Models that get their bodies painted are hard not to recognize.
When you see body painted models walking around, you will notice a large crowd gathering around them.

These Miller Lite Body Paint Girls were making peoples jaws drop as they walked around the pool in Palm Springs, Ca for Dinah Shores.


Body Painted Miller Lite Girls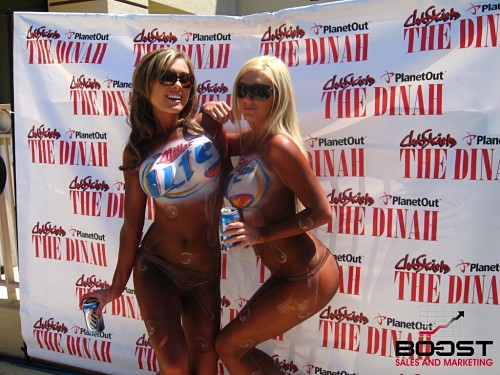 After the Miller Lite body painted models left Dinah Shores, I constantly received calls from numerous companies begging me to supply them with body painted models for their next event.

Do you have the body, confidence and sex appeal to have your body painted by a major beverage brand?
If you enjoy being the center of attention, then you would love getting paid to promote a beverage wearing body paint.


Body Painted Miller Lite Girls Can Sell Beer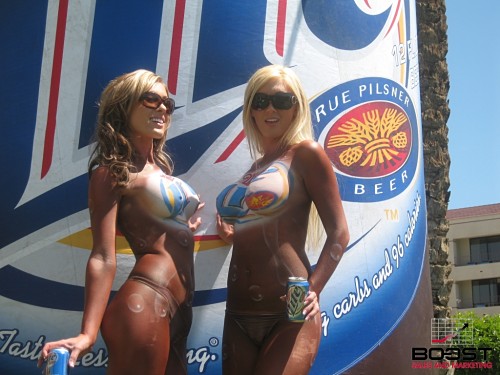 Return from Body Painted Girls Page to Promotional Model Page