Boost Your Beverage Sales - Learn How To Sell Your Product to Distributors, Retailers and Consumers
Boosting your beverage sales can only happen by gaining distribution and getting a lot of consumers to constantly purchase your beverage over and over again.
Hundreds of new beverages are introduced into the market every year and only a handful are successful at gaining distribution and getting consumers to actually purchase their product...
Retailers and Distributors are constantly searching for new beverages that consumers want and will add a nice profit to their bottom line.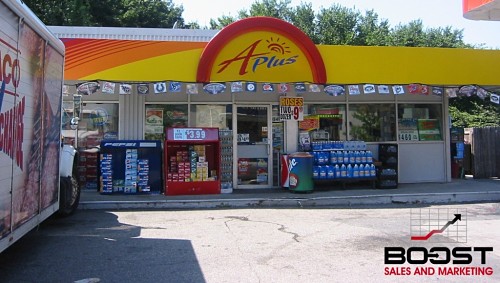 Paul Gage the owner of Boost Sales and Marketing,LLC has successfully sold beverages for Pepsi Bottling Group, Coors Brewing Company and Miller Brewing Company.
Paul has learned professional sales and marketing strategies from attending Pepsi University, Coors University, Miller University and UBS University.
He used and developed unique sales and marketing strategies that allowed him to be a top producing salesperson at Pepsi, Coors and Miller Brewing Company.
Paul has sold over a million units of a unique seasonal product in the very first year of launching this product. He sold the product to major retailers such as Walmart, 7 Eleven, Quik Trip, QVC, Bj's and thousands of c-store accounts.


Building Beverage Distribution and Beverage Sales

You can have the best tasting beverage in the world and if people don't know about it or can't purchase it, then your new beverage is going to fail.
Building distribution can be extremely tough for any new beverage manufacturer especially if you don't understand how to navigate the competitive beverage industry.
You need to know how to get your product to market, how to choose the right distributors, retail channels and also how to motivate retailers to carry your product.
You will discover creative ways to get your new beverage in front of beverage distributors, retail buyers and ultimately the end consumer.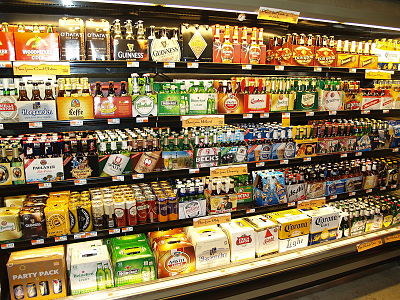 Go To Market Strategy - Beverage Distributors and Retail Channels

Selling your new beverage to just any type of distributor or placing your beverage in the wrong retail channels could be the biggest mistake you make.
You need a distributor that specializes in selling beverages and who can merchandise your beverage in a way that will boost sales.
DSD Beverage Distributors are considered the best distributors at distributing a new beverage product because they are in the store merchandising your product and building relationships with the retail staff.
You need a distributor that frequently visits their retail accounts and can make sure your product is on the shelf with the correct pricing and sales promotions.

Convenience is The Best Channel To Launch A New Beverage

When you are Launching a new beverage such as an energy drink, energy shot, functional beverage or a new craft beer, the convenience channel is considered the best channel to generate new trials and build a new brand.
There are multiple benefits of launching a new beverage in the c-store channel such as there are over 149,000 stores and no slotting fees.
You can build a great sales history, prove your concept and then move into larger mass retailers.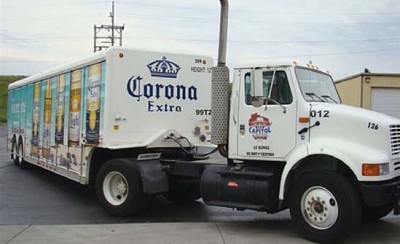 Beverage Sales and Marketing Strategies

Developing a Sales and Marketing Plan that builds awareness and motivates consumers to purchase your new beverage is critically important to the success of your new beverage.
Selling your new beverage to a distributor and major retailers means absolutely nothing if Consumers do not purchase and repurchase your product.
Retailers want to know how you are going to drive new traffic to their accounts and get consumers to purchase your product.
You Need To Create Habit Forming Reorders...
The best way to create reorders is to build a lifestyle around your beverage that consumers can identify with.
You have to get consumers hooked on your product and your brands lifestyle.
In order to generate exciting sales numbers, There are a variety of Sales and Marketing strategies that you can execute in any retail account (on or off premise) that will generate brand loyalty and repeat purchases.
In-Store Marketing is going to be critical to your retail success.


Beverage Manufacturers Need To:
• Execute Successful Sales Promotions that will Boost the retailers bottom line
• Offer Valuable Incentives to Motivate Distributor Sales-Reps, Retailers to focus on and promote your new beverage
• Use Attractive Promotional Models to Sample your new beverage and educate consumers
• Strategically gain floor, shelf and cooler space for your new beverage that will create impulse purchases and boost your new beverage sales
• Build a Valuable Relationship with Retailers and Distributors and become a beverage expert... "Own The Account"
Your ultimate goal is to become a category captain for your beverage...the go-to-person that retailers rely on.

"Roll Up Your Sleeves and Execute"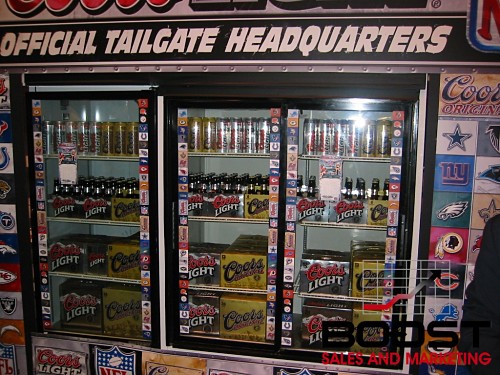 Beverage Sales Promotions Boost Sales

Promoting your new beverage to consumers must be done in a unique way that will draw attention to your beverage.
You want to create a "cult" like following for your beverage.
If you can create a trend and develop loyal consumers for your new beverage, then you will not have to worry about your competition.
Beverage Promotions must be exciting, alluring and most of all entertaining.
You must build a meaningful relationship with your consumers that will build brand loyalty.
Creative sales promotions that reward and entertain your consumers will do just that... build brand loyalty.


Promotional Models can quickly and effectively boost your beverage sales and distribution by getting consumers to sample and purchase your beverage.

Paul Gage and Miller Lite Promotional Models in Hollywood, Ca




If you want to successfully launch a new beverage, you must:

• Have a Go To Market Strategy

• Have a Sales and Marketing Strategy

• Have a unique beverage that consumers can't live without...



---
Contact Boost Sales and Marketing, LLC
if you want to Boost your New Beverage Sales and Distribution.
---
Learn How to Sell Your New Beverage to Convenience Stores
Learn How to Sell Your New Beverage to Major Retailers
Learn How to Pitch Your New Product to Retailers
Learn How to Sell Your New Beverage to a Beverage Distributor
Discover How Beer Distributors can Boost Your New Beverage Sales.
BACK TO TOP OF BEVERAGE SALES PAGE