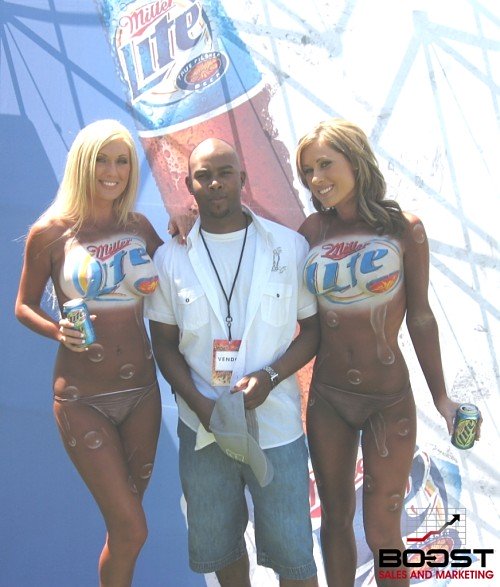 Hundreds of new brands constantly contact me to hire body paint models for their events.
If you are interested in making money as a body paint model for various companies/brands, completely fill out the form.
Due to the nature or body painting, you have to be comfortable showing a little skin and have a body that will grab positive attention.
You will be asked to submit photos after you fill out the form.
Booking rates will vary per event and client...